A New Brand Built From the Ground Up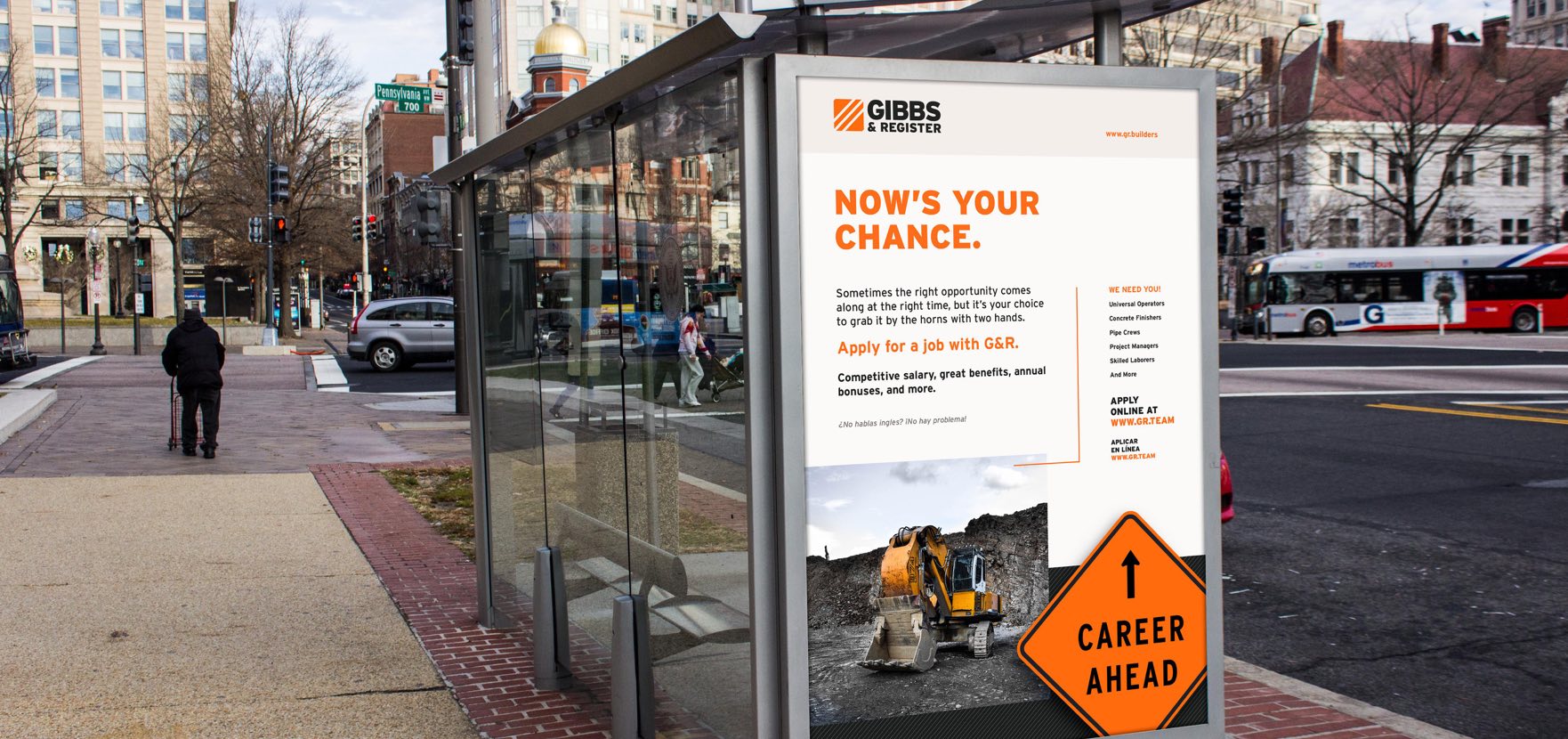 Since 1990, Gibbs & Register has provided the highest quality construction services in the industry. We believe in getting the job done right the first time while keeping safety and quality at the forefront.
Nearly thirty years later, that has never changed. But our look has. We wanted our brand to better represent who we are. We wanted a way to better serve our partners and clients. Here's why we decided to rebrand, and what it means for you.
Brand Identity
Who are we? What are our values? What do we stand for? These were all questions the team at Big Vision asked us.
We're a team that values respect, creativity and quality—and we wanted that to show. That included laying out our brand messaging and tone of voice. We want to sound the same from the moment we shake your hand to the moment we start working together.
Speaking of values, we took a look at those as well. It's a topic we discuss a lot at Gibbs & Register, and we wanted to make sure it was a major focus during our rebrand: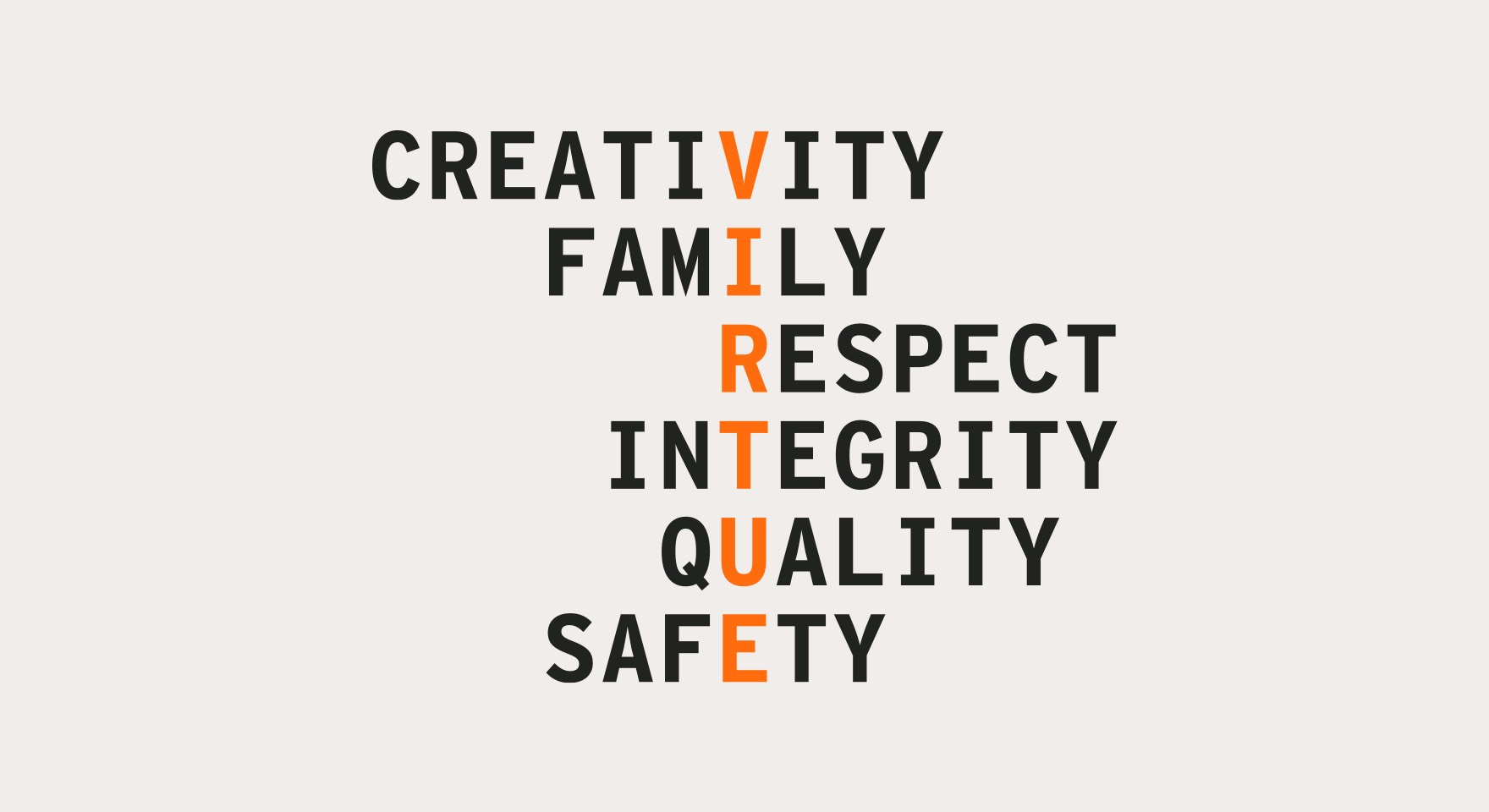 Website
One of the main things you'll notice about our rebrand is the website. With a modern interface, it's now more functional and easy to navigate. Visitors can now browse featured Projects, understand the Services we offer, and learn more about how we can partner together.
Potential employees will have an easier time filling out job applications with our easy-to-navigate Careers page. You can also learn more about our company Culture—whether that's photos from the office or a snapshot of us hard at work on the job site.
Visual Identity
Did our new orange hue catch your eye? Good, it was meant to. The diagonal orange and white stripes in our new logo immediately bring construction to mind. It also reminds us that we're continuously paving a path forward for our communities. It's unique, simple, and memorable, while still conveying strength and substance. Just like us.

Fittingly, we also chose Interstate as our typography. It's a font that's based on the signage alphabets of the United States Federal Highway Administration—the same ones you see on the interstate. In the same way, we want to communicate swiftly and effectively with our clients.
We're picturing things in a new light as well. Photography is a key part of our brand, and we always want it to convey the sense of family and friendship that we've built at Gibbs & Register. You'll also see our team hard at work on the job site, both from a bird's eye view and from the ground.