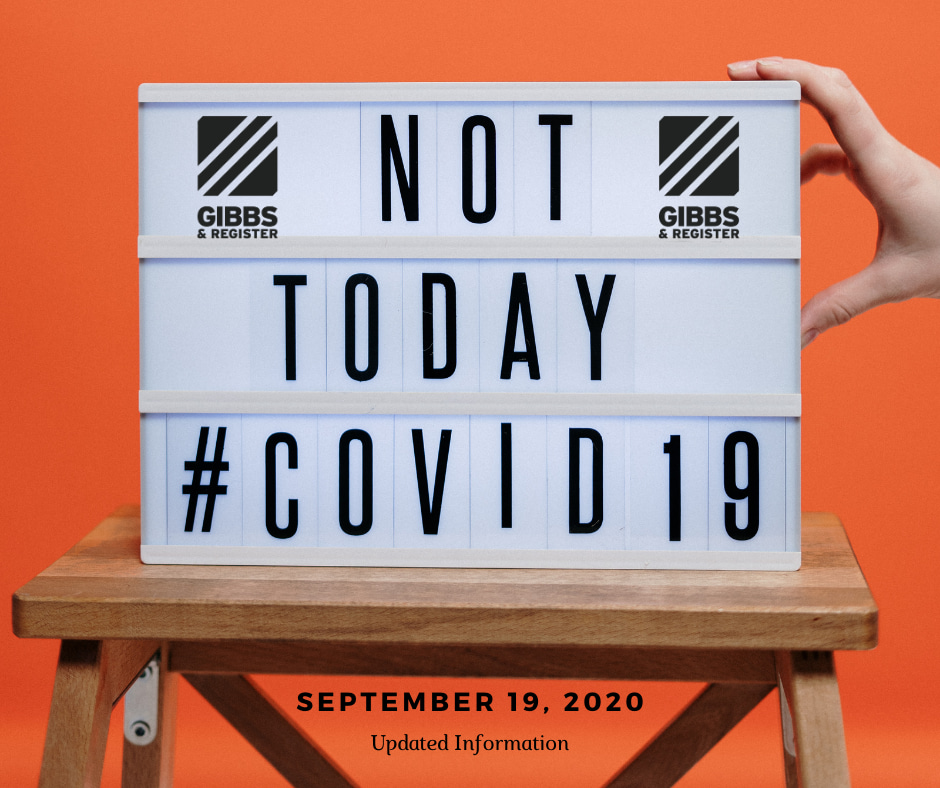 With the number of COVID-19 cases declining, most businesses reopening, and schools recently starting up, we are clearly on the path to a return to normal in many ways.
When Gibbs & Register implemented the new COVID-19 Well-Being Pay policy In early April, we stated that it was a temporary measure. We have now decided that it is time to discontinue the COVID-19 Well Being Pay.
The COVID-19 Well Being Pay will end, effective Friday, October 2, 2020. We are providing these next few weeks of advance notice to help employees plan for this change in policy.
Please also note the following items:
For employees working on projects out of town, staying in a hotel:
Individual single hotel rooms will continue for all employees, until the Project Manager determines a return to double occupancy is appropriate.
Per Diem for hourly employees will continue under our standard policy.
Per Diem for foremen will continue under our standard policy.
Employees are still expected to protect themselves and each other by continuing to taking actions to stay healthy, such as:
Wearing masks, buffs, bandanas, etc.
Washing and sanitizing (or disposing of) those masks when needed.
Maintaining 6' distance from others when possible.
Washing and sanitizing your hands, tools, phone, vehicle, lunch cooler, etc.