Family Fun Day August 28th

G&R would like to show our team how much we appreciate their hard work over the past year. We want to invite you and your immediate family to our "Family Fun Day!"  This year we will return to Island H2O Water Park.  Your day will include full access to over 20 attractions including Live Lagoon/wave pool, Chat Creek/lazy river, two water coasters, body slides, family rafts and more.   Virtual Village is where you will eat lunch.  Lunch will be served from 12:00 to 1:00.  We have reserved Virtual Village all day you can keep your things with our group too!  There is no charge for parking, so just bring your towel and sunscreen!  Please rsvp with how many people  (ages 2 and under are free) in your party so we can make sure you have your tickets prior to the event.    I will send out tickets to those that have RSVP'd.  When you arrive walk to the gate, where you will given a RFID wristband for rides, and photos.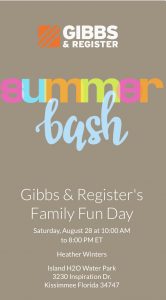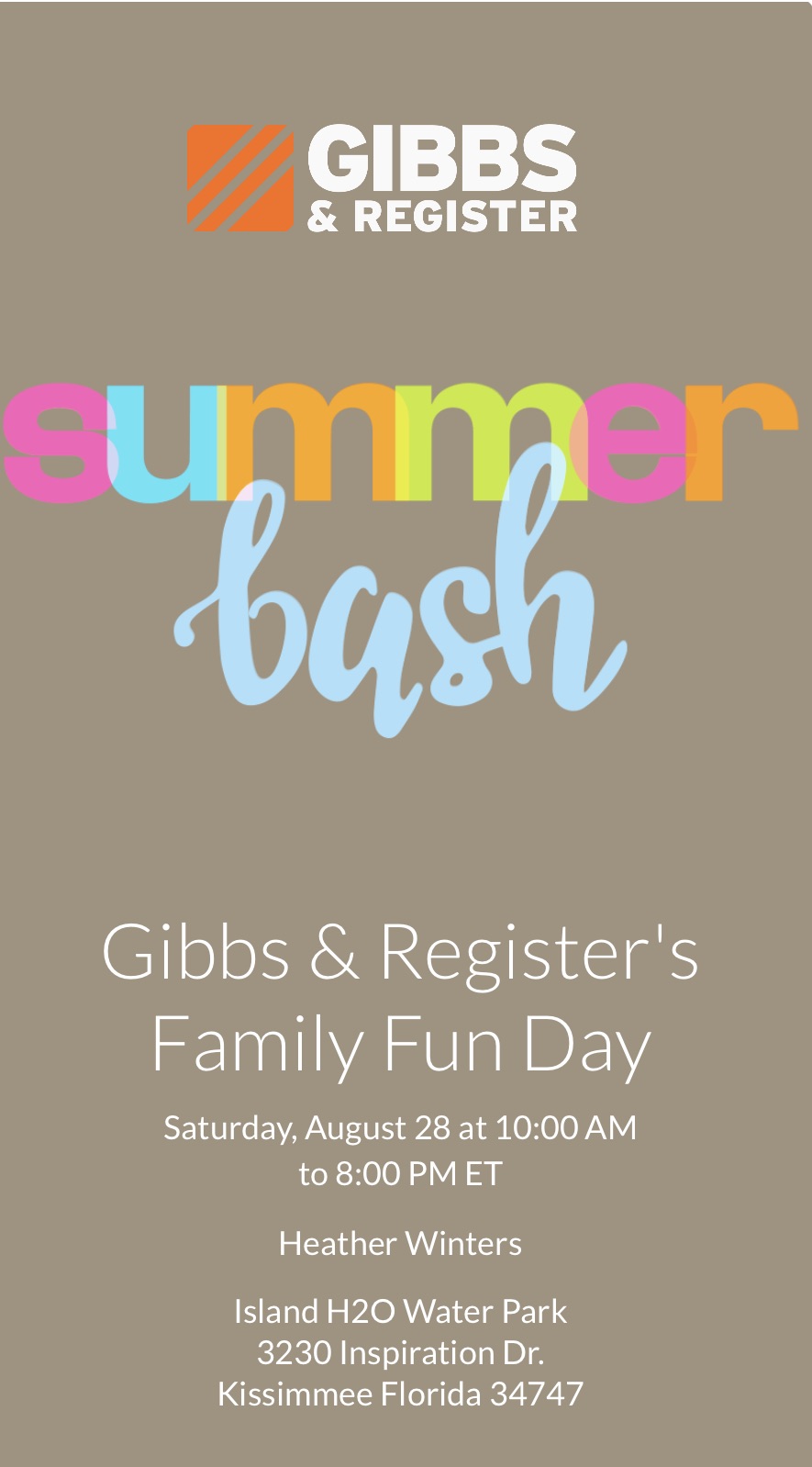 The deadline to respond is August 20th.  
Please call me with any questions (407) 654-6133.