Hourly & Foreman Training Ahead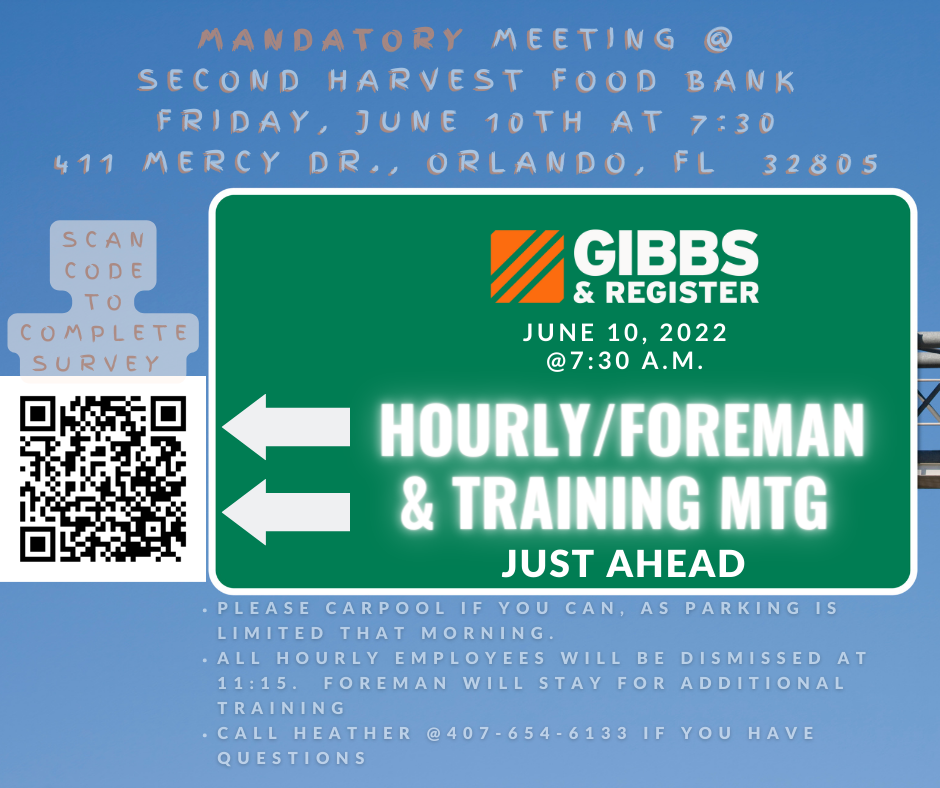 We are excited to announce the Re-Start our Hourly/Foreman Training meetings.  We have done many of these in the past and they have been very helpful and informative for all involved.  We will have an opportunity to win some cash prizes at this meeting, so start gearing up for some team events and trivia.  We will be hosting this meeting on June 10th starting at 7:30 a.m. The location of the meeting is at Second Harvest Food Bank in Orlando.
Please take a moment to review this information with your crews and plan on attending this upcoming training session.  We also ask that you complete our survey, which will help us take the pulse on how we are doing.  The survey should take only 3 minutes to complete.   Each employee can scan the QR Code with your phone camera, and complete the questions quickly.  This feedback will be shared with everyone at our meeting on the 10th.
Look forward to seeing you soon!